GBS – Waahi Website
Client Needs
GBS are a long-standing retainer client of Energise, who have expanded their offering with a new product. Their new business venture, the Waahi app, is an intuitive platform for accessing and visualising data, as well as sharing geospatial information.
After launching a soft product launch, the client decided the time was right for Waahi to have a separate website. Energise was tasked with developing a simple, modern website which would be easily navigable and would feature the product's offerings through several key pages. The client also chose a one-off optimisation package to ensure the website's key landing pages had SEO implemented across the board.
What we achieved
Implementation of the new Waahi website with optimisation and tracking.
Waahi Website Homepage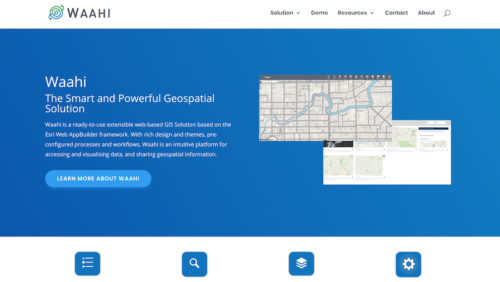 Product Demonstration Page