Brand Engagement Programme
Is your brand looking a little stale?
Maybe your brand identity needs a refresh?
Is your brand not credible or relevant to new or existing target markets?
Perhaps your market has been inundated with competitors and you need to carve out your position in the market?
You may even have recently undertaken a merger or morphed in a different direction?
If any of these scenarios sound like you, then you'll want to take a look at what the Brand Engagement Programme can offer your business.
Stage 1:  Market Insights
This programme begins with a series of in-depth  Customer Insights Research.  Interviews are conducted with customers, competitors, suppliers and internal teams (including staff and leaders).  The resulting information is analysed and synthesised with a special focus on brand perceptions and the brand 'health and wealth' of your company.
These insights allow us to benchmark you against your competitors and provide the springboard for the second stage – our Brand Strategy work.  
Stage 2: Brand Strategy
This stage involves a series of workshops, that focus on identifying, developing and distilling the key elements of your brand, thus allowing you to reach your business ambitions.  The workshops include an investigation into: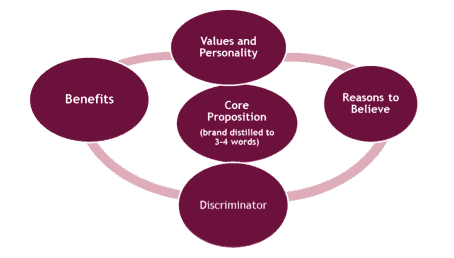 Stage 3:  Brand Implementation
After each of the brand 'circles' have been strategized, workshopped and shared internally, we then swing into 'action mode' reviewing and developing the following:
Brand Identity Kit – we get you to visually stand out for the right reasons, evolving your  visual look and marketing communications to keep you fresh and distinctive.  The kit includes brand logos variations, brand colours and brand usage guidelines.
Tone of Voice Guidelines –these guidelines will become your communication bible.  We'll sharpen your tone of voice so you can better communicate your personality and key messages to your people and clients.
Staff Engagement Activity –we work with you to engage your people by embedding your values and behaviours and sharing your vision and ambitions
Customer Experience Programme  – aligned to your brand, we create a unique customer experience turning dissatisfaction or indifference into customer delight, loyalty and revenue
Brand Guardianship – your brand is one of your most valuable assets.  We help retain and protect  its value and make sure its represented in the best light and expressed well across all digital and print channels