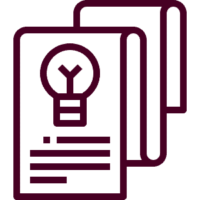 Build an Iconic (Kiwi) Brand Today
Discover how to build and grow your Kiwi brand experience with Brand-conic®.
Where brands are shaped, mastered and made profitable.
Brand-conic® is our unique 3-step system that builds the foundation for your business success.
Brand-conic® can be customised to suit your specific needs.
We can take you through the full programme or select the components that best fit your situation.
Does your business need Brand-conic®?
How can I make my brand experience more credible and relevant to new and existing customers?
Why is my brand not keeping up with my industry peers?
What can I do to combat the flood of new competitors in my market?
How do I launch my new brand or product?
How can I overhaul my tired and worn out brand?
If you have asked yourself any of these questions, our Brand-conic® Programme can help.
It's the solution to your brand issues.
Want to know how Brand-conic® can help build your iconic Kiwi brand experience?
Book in for a free 30 minute phone call to discuss your brand needs with Rosina Webb, Founder and Marketing Director