Helping kiwi businesses to grow,
compete and achieve
We're not here to reinvent the wheel
Founded by owner and brand director Rosina Webb in 2009, Energise Marketing Agency works with B2Bs, SMEs and service providers to grow and compete in a busy marketplace. Our focus on getting the marketing fundamentals right first and foremost is paramount to how we work.
Our out-sourced marketing services ensure that you can get on with running your business,
while we take care of presenting it to the world.
As a business owner and innovator, we know that you rarely ever stand still – effective branding and digital marketing strategies don't either. For us, it's about ensuring your marketing and brand foundations are solid. From there, we tailor our services to provide digital marketing and brand strategy to connect with your ideal clients and turn them into leads. We thrive on redefining what's possible for small to medium-sized businesses.
How we work as your marketing partner
We're smart but not complicated
Yes, we do encounter some complex problems. But our mix of intuition and pragmatic solutions allows us to get to the heart of a complication or brand. We solve issues and communicate solutions in simple, straight-forward ways to you, your staff and most importantly – your clients.
We get stuff done
Our Energise team of marketing professionals love nothing more than rolling up their sleeves, taking action and achieving brilliant outcomes. Smart thinking is only the beginning – to create lasting, business changing results, we provide successful execution through strategic-led action.
We care about your outcomes
Everyone says it, but we do it. Our agency is based on long-term relationships, not one-time wonders. As a result of nurturing and respectfully valuing our clients, very few leave us. We treat our clients as partners because we are all invested in the same outcome – business success.
We've got longevity on our side
We have been here since 2009, which on its own is not testament to much. However, from very humble beginnings, we have created something that we are all proud of.
We've traveled the curve of experience, and have had the opportunity to do some outstanding work. These factors have helped define who we are today: an experienced team of smart marketers ready to help Kiwi companies grow, compete and achieve.
We don't sell you services you don't need
We're here to help with all of your marketing needs. Whether you're starting out or stepping up, Energise has the skills, pragmatism, and know-how to ensure you grow, compete and achieve.
There are a lot of marketing services out there, and we appreciate that small-to-medium businesses aren't a one-size-fits-all model when it comes to digital activities. That's why our marketing services and support are tailored specifically to meet the requirements of your organisation's digital strategy and where you're currently at on your business journey.
Who we've worked with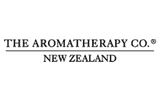 Who we support
Energise are proud supporters of Breakfast Club Kids
Breakfast Club Kids is a New Zealand Charity that enables better student learning at low decile schools.  They remove obstacles to learning caused by poverty, hunger and lack of resources.
Energise supports Breakfast Club Kids with pro bono marketing, sponsorship and volunteer work.
Click here to find out more about Breakfast Club Kids and how you can help them too.