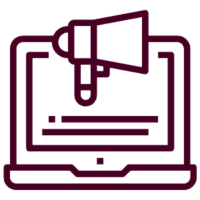 Digital Strategy
Your online presence needs to match your brand and more.  And we've got the expertise to make it happen.
Our process is simple.
We analyse your current situation.
Develop an actionable digital strategy plan to achieve your goals.
Then we work with you to manage your online activities, through content, advertising, email, and more.
If you'd like to know more about how we can help you achieve digital marketing success, get in touch now!