Meet the team
With a wide range of skills and experience, our leading marketing team is ready to help with all your marketing needs.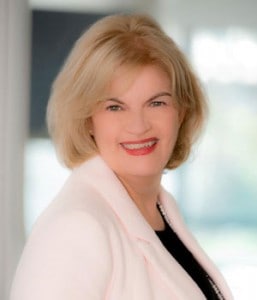 Rosina Webb
Founder and Brand Director
Rosina is the driving force behind Energise.  She inspires individuals, teams and businesses to grow, compete and achieve. As well as leading the Energise team, Rosina is the founder of SME School sharing her expertise in the power of marketing as a teacher as well as a facilitator for the New Zealand Marketing Association. She mentors young marketers and students at the University of Auckland, is a contributor writer for many publications including the EMA magazine, BusinessPlus, a judge at the New Zealand  Marketing Awards and speaker at conferences & industry events.
Jennifer Martin
Digital Director
With over 12 years' experience, Jennifer is Energise's digital marketing guru.  As well as overseeing the other members of the digital team, she also works closely with Rosina and Matt on growing Energise's presence. Jennifer has previously run her own digital marketing consultancy and has worked with well-known brands including n3, House of Travel, Torpedo 7, SkyCity.
Melissa Semmens
Marketing Manager
Mel has a diverse background in media, FMCG and more recently the building industry.  She has over 15 years experience in digital, communications, strategy and new product development.  Over the last five years, Mel has held senior marketing roles where she has worked on significant brand, digital and customer experience projects.
Mel grew up on a dairy farm so has a passion for being outdoors, and spending family time at the farm she grew up on or swimming close by at the beach.
What inspired you to get into marketing? 
Walt Disney.  Disney's ability to balance financial success, whilst being one of the word's leaders in exceptional customer experience is remarkable.  He once said – "whatever you do, do it well.  Do it so well that when people see you do it, they will want to come back and see you do it again, and they will want to bring others and show them how well you do what you do".
I firmly believe providing exceptional customer experience can transform the way people interact and behave with your brand, product or service.
Ashton Hoffman
Digital Media Specialist
With over 10 years of digital marketing experience, Ashton is our resident authority on anything related to digital media including strategy, SEO, Google ads and social media management. Known for her great love for her furry schnauzer and running on caffeine, Ashton is a data-driven and creative professional who is an expert at boosting audience engagement and driving traffic.
What inspired you to get into marketing? 
I highly believe in collaboration and marketing seemed like the best department to achieve that. I have a passion for creativity, yet I am highly analytical. I want to see businesses succeed and could envision myself as an extension of a team that creates success. So here I am 10 years later and still LOVE being in marketing!
Hailey Rodger
Digital Content Specialist
Hailey is our key point of contact for several long standing retainer clients.  She is an expert at executing tailored digital marketing strategies to strengthen their online presence in an engaging way. A restaurateur in a previous life, Hailey has over 8 years experience in digital marketing including copywriting, social media management, optimisation and brand management.
What is the one marketing tool you can't imagine life without?
Google Analytics! It's so important to be able to analyse what is happening on your website. If you can't gather insights into how people are behaving on your website, how can you optimise and convert your traffic?
Rachael Sutton
Digital Specialist
Rachael works closely with our clients to deliver tailored digital marketing strategies which include copy writing, social media management and SEO. With a background in journalism and a second career as an Olympic level dressage rider, Rachael has over a decade of experience in digital marketing and extensive experience writing for a range of platforms.  When not in front of her computer, Rachael can usually be found on the farm or in the gym.
Who is your marketing hero?  Why?
My marketing hero would have to be Seth Godin – I love his quote "In a crowded marketplace, fitting in is a failure. In a busy marketplace, not standing out is the same as being invisible." 
Holly Morgan
Social Media Specialist
Holly works with the Energise team to strategically plan social media activity and core messaging for clients.
She is an expert at ensuring both the creative and tactical execution of marketing initiatives work together to achieve optimal outcomes for every campaign.
What inspired you to get into marketing?
I love working collaboratively and have an eye for design. I'm naturally curious and enjoy digging into buyer behaviour and the reasons people do things.  Social media marketing seemed like a natural fit for my interests and talents.
Justine Chang
Content and Administration Manager
At Energise, Justine wears many hats.  She works with clients to produce first rate digital marketing campaigns, drives Energise's content and social media efforts, and is also integral to keeping the internal wheels of the business turning. A staunch cat lover and green tea drinker, Justine has over 8 years' experience in marketing roles for brands including Sony, ACP Media, Hasbro and the NZ Herald.
What inspired you to get into marketing?
Marketing is the most dynamic and exciting area of the business.  It offers the chance to use creativity to create and implement strategies and tactics that have positive effects for both the business and consumer.
Our Associates
In addition to our leading marketing team, we utilise a team of trusted Associates. These Associates are specialists in their fields – be it website development, SEO, social media, creative design or production. They work professionally and seamlessly as part of the extended Energise team.