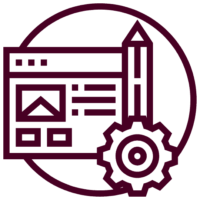 Marketing Services & Support
Action and Achieve
Our strategic led marketing services and support cover all the marketing essentials you need to grow your business into the next iconic Kiwi brand.  These actionables are the foundation for business changing results.
We ensure all customer touch points deliver your branded look, feel and message every time.
Customer experience mapping and design
Visual brand identity including new logos or a modern refresh
Packaging and signage
Office environments branding
Designing newsletters, presentations and proposal templates
To get results online, you need more than just the right content – you need to reach your target audience. We look at all elements of Digital Advertising, from Social Media, Google Ads and more.
Your content is arguably the most important component of your digital strategy. It helps build trust and connections with your target audience, and is also an important cog in your overall digital marketing strategy. We work with you to create content unique for your brand and audience.
Effective email marketing is a powerful component of your digital marketing strategy. This direct line of communication is designed to turn prospects into clients. It can be hard to find the time to build regular, effective emails that engage and drive prospects to your website. That's where we come in. We have the right formula for effective email marketing that converts and grows your business.
The answer to finding and retaining valuable staff lies in your Employer Brand.  This improves productivity, profitability and staff satisfaction.  Our comprehensive Employer Branding programme includes:
Employer Branding plan and rollout
Company values and behaviour programme
Internal communications
Brand launch events
Recruitment and company advertising
Measuring performance and success for ongoing improvements
Creating a seamless experience for your customers can feel like a huge task. Marketing automation can help you to use your current platforms and tools to build a responsive customer journey without having to start from scratch each time. We can work with you to understand your customer's behaviours and expectations so that you can be responsive to your customers at whatever stage of the journey.
We start with thorough, insightful, creative ideas and take them through to detailed planning and execution. Our campaigns get eyeballs, drive awareness and convert target audiences into loyal customers.
Advertising (print, radio, TV)
Media planning
Trade shows and expos
Event management
Onsite promotions and installations
A well functioning marketing team is crucial to a company's success. But how many have the time and resources needed for the development of a successful, confident marketing team? Marketing consultant and coach Rosina Webb has extensive experience mentoring young marketers through the formative stages of their careers. Through a one on one mentoring programme, Rosina works closely with her mentees for long term success.
Social media provides a platform to communicate directly with your customers and bring your brand personality to life. We make it easy for you to have a consistent voice, seeing ideas through from strategy to execution. Whether it's Facebook, LinkedIn, Instagram, Pinterest or more, we can manage your social media presence for optimal engagement and awareness.
You need to be competitive in your digital space and leave a lasting impression on your website visitors. A comprehensive SEO strategy:
Attracts more traffic
gives you more opportunities to convert them into leads or sales
Ranks your website higher in Google
We take on the routine work of SEO including content writing, backlinks, organic traffic growth, keyword research, content development and website optimisation to ensure your website is working as hard as it should.