I want to talk to you truthfully about digital marketing results – business owner to business owner.
Without the fluff or agency bull****
We have all heard from that business owner who gets leads pouring in from their website freeing up their time from the sale process.  But;
Does digital marketing work for everyone?
Are results really as instant as the hype?
And is it true that it's the cheapest form of advertising around?
Here are 3 big lessons I have learnt when it comes to digital marketing:
It's Cheap
Yes, it is cheap but with that comes some steep terms and conditions.
Let's take writing content on social media or creating your own blog as an example. The content has to be the right content for the target market.  It needs to address their pain. And really good content has to have some stellar search terms, so it rises to the top of everyone's A list. This is not the same skill as writing an article or editorial.  People search differently on the web than reading a newspaper or magazine.  This was all new to me.  I couldn't work out why no one was reading what I slavishly was writing.
Lesson Learnt: My hourly rate writing this content that no one read was as out of control as my diminishing confidence level. Either enrol in a content writing course or find someone whose digital skills and passion is contagious to write it for you.
Results are fast
No, but responses are fast. You either get lots of 'engagement' or you are in 'no-mates' land.
Take Google Ads (previously AdWords) as an example. I initially assumed it was as easy as 'stick in some keywords, write a bit of snappy copy and away we go'.  After giving my credit card details with self-imposed budget limits I thought I was sorted. However, I was to learn that this was more a science than an art and preparation is key.
My biggest mistake was assuming how potential clients would be searching online for my brand agency. I thought using words like 'business to business marketing' or 'marketing plan' would get my website in front of the right people. Whilst these words may get good search volumes, they were also too broad pitting Energise against international competitors in the search results – another component out of sync.
Another reality was that the first 6 months were really an R&D exercise.  Trial and error or in digital terms analyse, implement, re-analyse and establish a Plan B, C, D etc.  You may get lucky and find what works straight away but for most it's a longer haul of testing, testing, testing to find the winning formula.
Lesson Learnt: Digital advertising is extremely competitive as everyone is doing it.  Get a digital expert – – their experience setting up and refining campaigns can make the process a lot less painful.
And be prepared to go for the long game, slow but steady wins the race.
It is better than traditional advertising
Yes, depending on your industry this may be very true.
However, the marketing paradigm of always knowing your customer better than your mother-in-law- what they read, how they read, their lifestyle and desires is more essential than ever. Unfortunately, industry decision-makers are not always hanging out on Facebook wanting to read about you.
I recently did some rural research with NZ farmers for one of our clients.  When they tell you that the internet is intermittent and slow and they still read 'everything that comes through their letterbox' your one-eyed Auckland view of everyone glued to their smartphones, dramatically collapses.
Hot Tip: Research and understand how your prospective key decision makers search, digest and act on information. You need to be where they are whether its's magazines or blogs, flying that company flag, grabbing their attention.
The reality is that for the majority of businesses in 2019, this is online.  However, temper your expectations.  Digital marketing CAN produce excellent results for your business but the key is to treat it as an integrated part of your overall marketing plan – not the be all panacea that will magically bring customers to your door.
What was the solution?
It is important for business owners to learn the basics.  You need to be able to decipher reports and know what terms such as bounce rate mean.  Most important of all, you need to be able to tell what a successful campaign looks like.
However, as a marketer, whose passions lie in strategy and brand, the most important lesson I learned is the value of an experienced digital marketing team.  They will navigate the day-to-day details of the digital marketing world for you ensuring your website and campaigns are optimised and your social media cuts through the noise.
At Energise, we now have a highly experienced digital team who I rely on for all aspects of digital marketing from SEO optimisation through to Google Ads.  It has made a world of difference to both our results and my peace of mind.
About the Author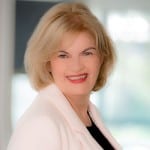 Rosina Webb is a passionate marketer of Kiwi consumer brands and shares her expertise through writing, blogging and speaking about all things marketing.